Cardinals rally for series-opening win in Matt Carpenter's return to St. Louis
Matt Carpenter of the New York Yankees returned to St. Louis Friday night, receiving a standing ovation from the crowd before the Cardinals defeated the Yankees 4-3.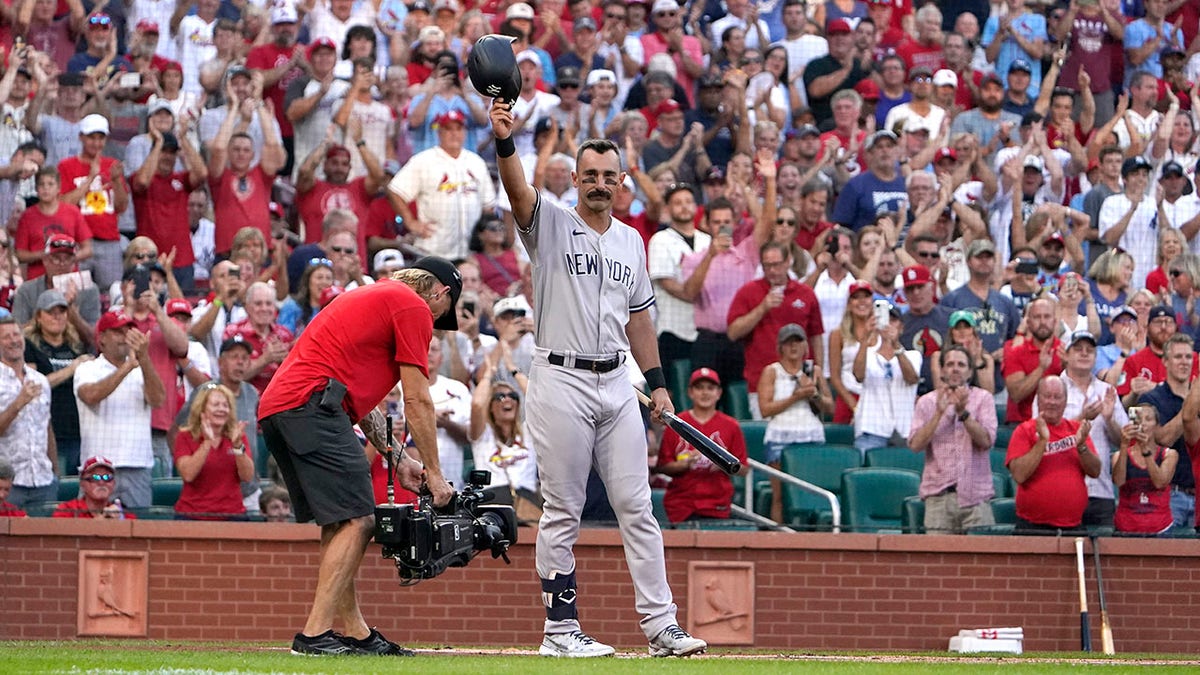 Matt Carpenter returned to the city where he has spent the majority of his MLB career Friday night, and the St. Louis Cardinals staged a late-game comeback to defeat the New York Yankees 4-3. 
Cardinals shortstop Paul DeJong drove in two runs with an eighth-inning double, souring Carpenter's return to St. Louis. 
Carpenter, who went 2-5 at the plate in the loss, received a standing ovation from the Cardinals' crowd. 
"A lot of emotions," Carpenter, 36, said. "I spent a lot of time here. I have a lot of great memories here. It was definitely a special moment."
TIGERS' MIGUEL CABRERA COMMITS TO PLAYING IN 2023: 'I'M GOING TO BE RIGHT HERE'
Prior to the game, Carpenter spoke with the media and had a difficult time controlling his emotions as he discussed the return to Busch Stadium. 
"Just stepping off the plane [Thursday] night and being back in St. Louis, that started it all for me," Carpenter said, according to MLB.com. "My family will be here, and I haven't seen many of the [Cardinals players] yet, but that will make it hard, for sure. A lot of special memories."
DODGERS' CLAYTON KERSHAW LANDS ON INJURED LIST AFTER LEAVING THURSDAY'S GAME WITH LOWER BACK PAIN
Carpenter said there are a lot of similarities between the Yankees' and Cardinals' organizations. 
"You could make a case they're the New York Yankees of the National League," Carpenter said of the Cardinals in a pregame news conference. "Combine that with just the history of the organization and what it means to put on that jersey, well, it's a pretty cool place."
CLICK HERE FOR MORE SPORTS COVERAGE ON FOXNEWS.COM
New York got 5.1 innings from All-Star Nestor Cortes, who allowed just one hit and two runs. But Clay Holmes was tagged with the loss for the Yankees after allowing the two eighth-inning runs. 
"It's not easy for us right now," manager Aaron Boone said. "We had a lot of hits. I thought we hit the ball really well. They made some really good plays. I thought we had a lot of quality at-bats up and down, but we couldn't get that backbreaker to put it away."
The loss was the third in a row for New York, which will look to get back on track in game two of the three-game series Saturday. 
The Associated Press contributed to this report
What's Your Reaction?