College Board to revise AP African American Studies framework after Florida rejects course
The College Board announced Tuesday it will revise the material for its AP African-American Studies course in the wake of rejection from Florida's Education Department.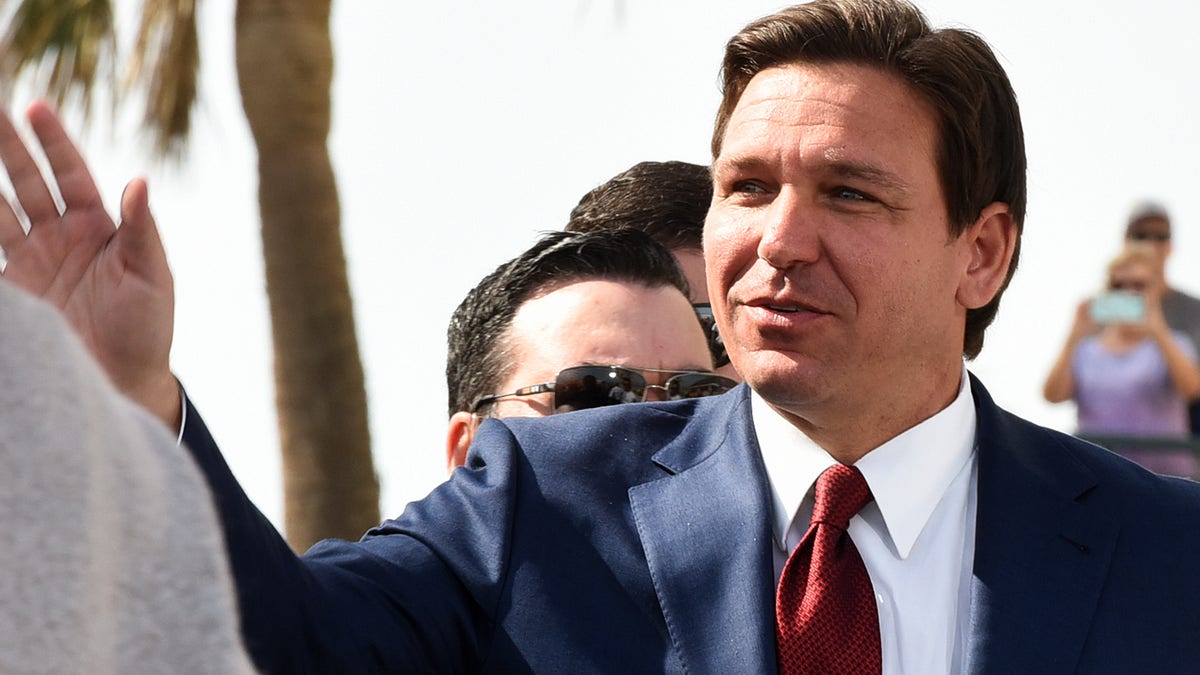 The College Board announced plans to revise its AP African-American Studies course framework after being slapped with rejection by the state of Florida for allegedly pushing content barred from the state's curriculum.
While the College Board failed to cite reasons for the plan to make changes during the Tuesday announcement, dustups surrounding its content were longstanding in The Sunshine State.
Republican Gov. Ron DeSantis' administration previously blocked the course from Florida high schools, citing violation of the state's "Stop WOKE Act" signed into law last year while alleging the material was "historically inaccurate."
"This course on Black history, what's one of the lessons about? Queer theory. Now, who would say that an important part of Black history is queer theory? That is somebody pushing an agenda," DeSantis said of the course on Monday.
OPINION: DESANTIS' EDUCATION VICTORIES IN FLORIDA CREATE A ROADMAP FOR ELECTION SUCCESS
Republicans criticized the course for allegedly containing material rooted in Critical Race Theory and "Black Queer Studies," according to a document shared with Fox News Digital.
But many state Democrats hold a different opinion.
Florida House Democratic Leader Fentrice Driskell slammed the course rejection as "cowardly," claiming that it "sends a clear message that Black Americans' history does not count in Florida."
She called for students to receive diverse ideas, alluding namely to the curriculum the state rejected.
FLORIDA DEPARTMENT OF EDUCATION RESPONDS TO CRITICISM AFTER REJECTING AP AFRICAN AMERICAN STUDIES COURSE
The state's education department also sent a letter to the board last week, rejecting the course, writing, "As presented, the content of this course is inexplicably contrary to Florida law and significantly lacks educational value…"
"In the future, should College Board be willing to come back to the table with lawful, historically accurate content, (the education department) will always be willing to reopen the discussion."
Florida Commissioner of Education Manny Diaz, Jr. tweeted of the course last Friday: "Despite the lies from the Biden White House, Florida rejected an AP course filled with Critical Race Theory and other obvious violations of Florida law…"
ARIZONA UNIVERSITIES DEMAND RIGID ALLEGIANCE TO 'DIVERSITY,' SUPPRESS HIRING OF CONSERVATIVES: STUDY
"Despite the lies from the Biden White House, Florida rejected an AP course filled with Critical Race Theory and other obvious violations of Florida law."
In its own statement, the College Board said the course is, like all other AP courses, undergoing a trial phase during which input is gathered from policymakers, schools and students.
AP courses, if students pass the rigorous College Board-administered final exam, allow high school students to earn collegiate credit after taking a year of challenging college-level material.
Fox News' Kendall Tietz and The Associated Press contributed to this report.
What's Your Reaction?