Ghislaine Maxwell showed no remorse in first interview from prison, journalist says: 'Determined to appeal'
Ghislaine Maxwell expressed no remorse after she was convicted of the sex trafficking of minors in her first jailhouse interview, the journalist recalled.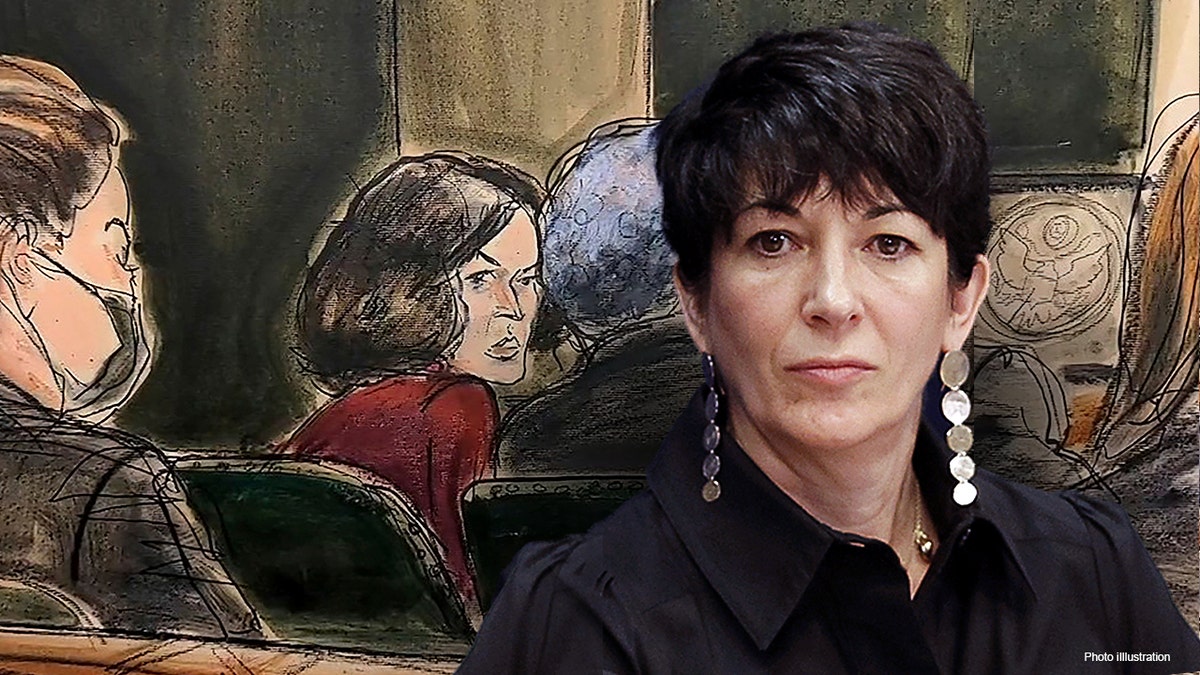 The journalist who spoke with Ghislaine Maxwell in her first jailhouse interview offered insight into Maxwell's demeanor behind bars, telling Fox News that she saw no remorse from the British socialite convicted of sex trafficking minors alongside Jeffrey Epstein.
Renowned filmmaker Daphne Barak, who conducted the interview with broadcaster Jeremy Kyle for Britain's TalkTV, said Maxwell appeared "strong" and committed to appealing her conviction, despite reports of poor prison conditions and inadequate food at the facility.
"I didn't know what to expect… she was incarcerated for two years," Barak told Fox News host Martha MacCallum in an interview on "The Story" Tuesday. "Nobody saw her so when they allowed me after a lot of declining…to visit her in Brooklyn a few days before her sentencing, they put her on suicide watch after I saw her. It was the third visit she had at all. The first interview and third visit."
GHISLINE MAXWELL CLAIMS PRINCE ANDREW, VIRGINIA GIUFFRE PHOTO IS 'FAKE,' HAS 'NO MEMORY' OF THE PAIR MEETING
"I thought they said, 'She's not eating enough, she's being abused.' She looked… very strong. I did not see any remorse. She really is very very determined to appeal… in February."
Maxwell is serving a 20-year sentence in a Florida federal prison for her role in a scheme to sexually exploit and abuse multiple minor girls with Epstein over the course of a decade.
Breaking her silence from behind bars, Maxwell, with a phone to her ear at FTC Tallahassee, disputed the authenticity of the notorious photograph of Prince Andrew and Virginia Giuffre at her London home in 2000, alleging that it is likely a "fake" and that she has "no memory" of introducing the pair more than two decades ago.
Barak said Maxwell initially refused to address the Prince Andrew photograph but appeared to have had a change of heart as their conversations progressed.
"On the one hand, she really didn't mean to talk about Andrew. There were four interviews…the first two, she refused to talk about Andrew at all. I was struggling, the third one, the video, she did and the fourth one, she did in many details. 
"So she didn't have a plan to win [back] Andrew and the royal family from jail. Not at all," Barak added. "On the other hand, Virginia Giuffre, who did talk to me exclusively also, has lots of problems with the story."
"I do recognize, Martha, that victims do have problems with memories. But her story is problematic. So far the district attorney of New York did not use her as one of the four accusers…the problem is who do you believe?" Barak continied. "Andrew did insist at all times that he never met the woman. The settlement was to please his mother. The big news right now is that he's working to reverse the settlement."
The Telegraph reported Sunday that Prince Andrew is weighing legal options to overturn the $12 million settlement he struck with Giuffre. Giuffre alleged that the Duke of York raped and abused her three times in 2001 when she was 17. She filed a lawsuit against him in August 2020, and though Prince Andrew has denied the allegations, Buckingham Palace reportedly encouraged him to settle to avoid further damaging headlines from overshadowing Queen Elizabeth II's Platinum Jubilee.
GHISLAINE MAXWELL SAYS SHE BELIEVES JEFFREY EPSTEIN WAS 'MURDERED' IN POST CONVICTION PRISON INTERVIEW: REPORT
Barak said Maxwell declined to name associates of Epstein in her trial in exchange for lenient sentencing because she believes that she will win her appeal next month.
"I think she still is in shock of what is happening to her," Barak said. "She still thinks she will win the appeal in the end of February. There's always hope. The appeal is more technical. She's not in the state of mind that she has nothing to lose yet. She is not there."
The disgraced British socialite also reportedly said in the interview that she believes Epstein was "murdered" in prison and that she wishes she and Epstein "never met."
Epstein was charged in Manhattan federal court in July 2019 with the sex trafficking of a minor. He was later found dead in August 2019 in his New York City cell from an apparent suicide, according to the Justice Department. 
What's Your Reaction?