Michigan ice hockey player dismissed after alleged vulgar vandalism of school's Jewish resource center
Johnny Druskinis has been dismissed from the University of Michigan ice hockey team after allegedly vandalizing the school's Jewish resource center.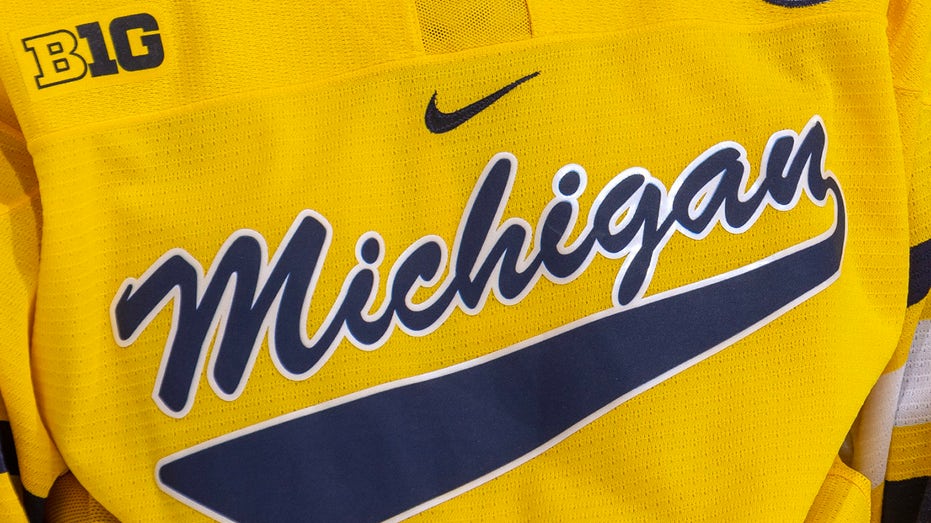 The University of Michigan announced Johnny Druskinis is "no longer" on its hockey team after he allegedly vandalized the university's Jewish resource center.
Ann Arbor Police said Tuesday a male suspect spray-painted male genitalia and a homophobic slur on the sidewalk of the center and a female suspect wrote her initials.
The incident occurred during the late afternoon of Aug. 22.
CLICK HERE FOR MORE SPORTS COVERAGE ON FOXNEWS.COM
A Michigan spokesperson told the school's newspaper Druskinis was dismissed after a "violation of team rules."
A watchdog group, StopAntisemitism, told USA Today multiple Michigan students identified Druskinis as the student who spray-painted the sidewalk. The group says a female lacrosse player was also involved and suspended.
And the group is calling for further action from the school in Druskinis' case.
"Removal from the hockey team is not enough," said StopAntisemitism CEO Liora Rez. "Antisemitism is prevalent on college campuses across the U.S., and the University of Michigan has a responsibility to either suspend or even expel this student if they are truly serious about fighting bigotry."
Druskinis, a sophomore, played in eight games last season, registering two assists.
Police said the center's rabbi, Fully Eisenberger, will not be pressing charges against the students, who were said to be heavily intoxicated at the time of the incident, police said.
The Wolverines' hockey team won the Big Ten but lost in the Frozen Four last season to Quinnipiac, the eventual national champions.
What's Your Reaction?