Rams' Puka Nacua gets emotional during national anthem before game vs Bengals
Los Angeles Rams rookie wide receiver Puka Nacua was overcome with emotion as he listened to the national anthem Monday night before the game against the Cincinnati Bengals.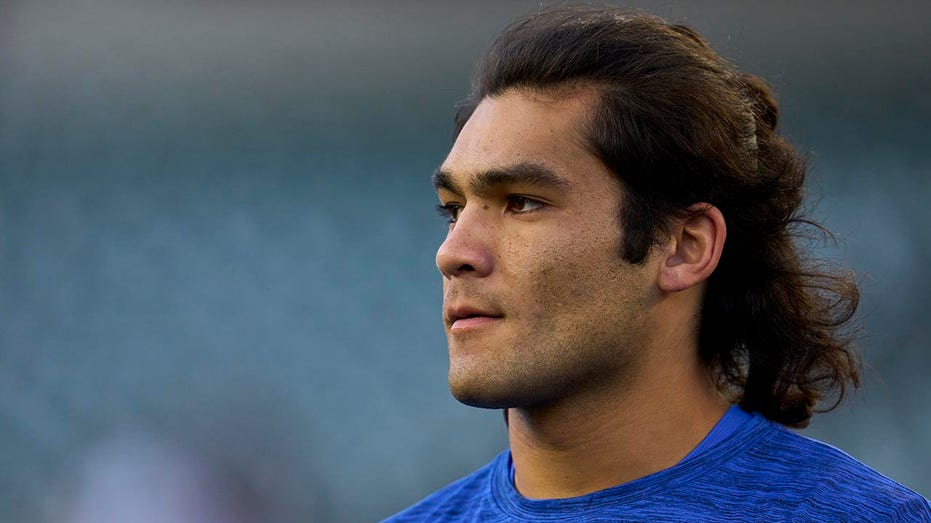 Los Angeles Rams rookie wide receiver Puka Nacua has become a household name in just two games in the NFL and was a bit emotional as the national anthem played before his game against the Cincinnati Bengals.
Nacua was on the sideline listening to "The Star-Spangled Banner," and as the "Monday Night Football" camera peered at him, it appeared he was overcome with emotion.
CLICK HERE FOR MORE SPORTS COVERAGE ON FOXNEWS.COM
APP USERS VIEW THE MOMENT HERE.
The fifth-round pick has made the most of his first season. He entered the game against the Bengals with 25 catches for 266 yards and imprinted himself onto the NFL record book.
His 15 receptions last week against the San Francisco 49ers are the most by a rookie in a single game. The record, which was held by Washington's Roy Helu, New York Giants' Saquon Barkley and Pittsburgh's Najee Harris jointly, was broken when Nacua hauled in a 17-yard catch late in the fourth quarter.
JETS LEGEND JOE NAMATH THINKS TEAM SHOULD MOVE ON FROM ZACH WILSON: 'I'VE SEEN ENOUGH'
Nacua is also the first rookie to have double-digit receptions in each of his first two NFL games.
And that's not all. Nacua's 25 receptions on the year is a new league record for a rookie in his first two games. 49ers legend Earl Cooper had the record at 19 in 1980.
As the Rams-Bengals neared the two-minute warning before halftime, Nacua had three more catches on three targets.
Fox News' Scott Thompson contributed to this report.
What's Your Reaction?